BBC The Apprentice Winner Alana Spencer shared one of her recipes + an NHS discount on her Ridiculously Rich range
Sponsored By
Ridiculously Rich by Alana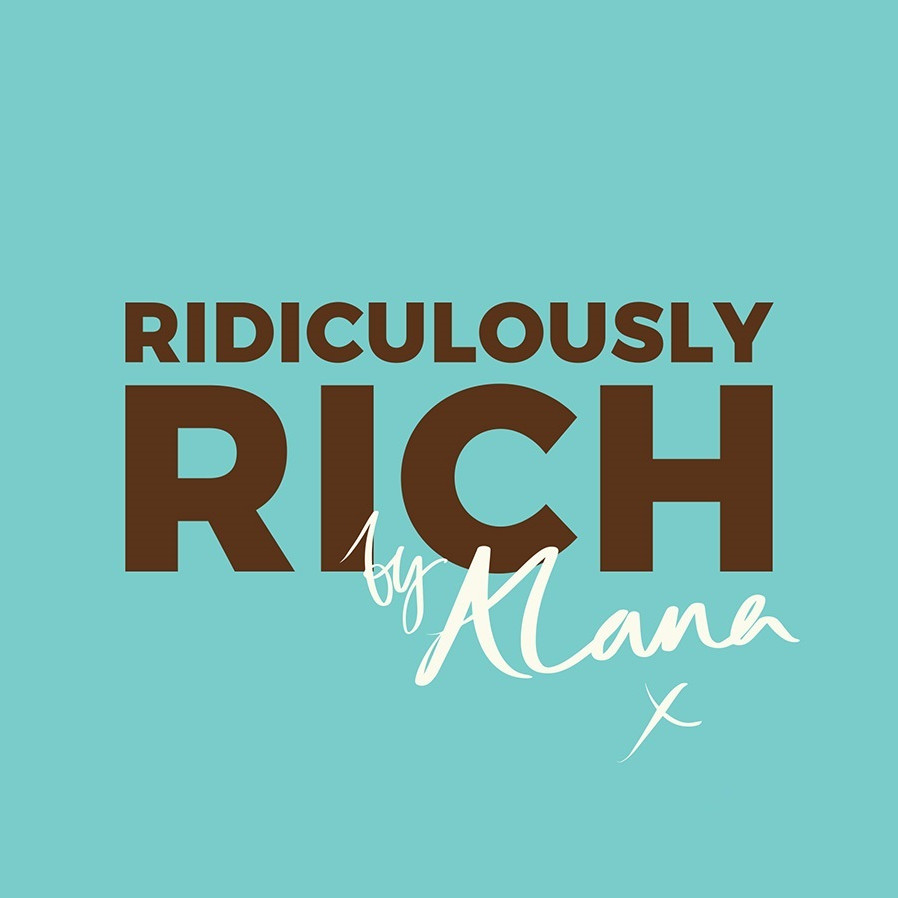 Whether it's a weekend indulgence, treating your sweet tooth or sharing a slice (or four) with your favourite person, Ridiculously Rich by Alana firmly believe that cake is always worth doing well. The culinary creation of BBC The Apprentice winner Alana Spencer, every Ridiculously Rich cake is meticulously hand-crafted in Wales from the finest ingredients. Proud to be adventurous cake makers, they love spending hours in the kitchen tweaking recipes and experimenting with new ingredients for their bakes. Making a little indulgence or finding the perfect gift a piece of cake!
The team at Ridiculously Rich by Alana thought all our members could use a treat, so they have shared their super indulgent Oreo Cheesecake Brownie recipe with us.
OREO CHEESECAKE BROWNIES
INGREDIENTS
115g Salted Butter
170g Dark Chocolate
2 Free Range Eggs
150g Caster Sugar
1tbsp Vanilla Extract
1tsp Brewed Coffee & 1st Instant Coffee Granules
Pinch of Salt
105g Self Raising Flour
15 Oreo Cookies
CREAM CHEESE FILLING
225g Cream Cheese
70g Icing Sugar
1/2tsp Vanilla Extract
You will need a 20cm lined tin
METHOD
Pre-heat your oven to 180 degrees celcius
1. Melt your butter and chocolate in the microwave in 30 second intervals until melted, take care not to over heat
2. While this is melting, in a second bowl (or the bowl of your mixer if you are using) add in your cream cheese, icing sugar and vanilla. Beat this until fully combined, it should go light and fluffy. Set to one side
3. If you haven't pre-made this, now is a good time to make your brewed coffee. Take 1sp of coffee and a small amount of water, just enough to dilute it
4. By now the butter and chocolate mixture should have cooled a little, add in your coffee and vanilla and mix until combined
5. Now add your 2 eggs and thoroughly stir to combine
6. Next, add your caster sugar and salt and once again, stir until combined
7. Then add your flour and gently fold in until combined with no lumps.
8. Finally, break your Oreo's into smaller pieces (into rough quarters works well) and add around 2/3 of your Oreo's and all your flour to the mix and stir until the flour is combined and Oreo's are all coated, try and ensure there are no lumps
9. Spoon 1/2 of the mixture into you baking tray and spread evenly ensuring to get mixture into the corners
10. Now add dollops of your cream cheese mixture on top of the brownie and gently spread. Avoid spreading this too much as you don't want it to combine with the brownie mixture
11. Now add the rest of your brownie mixture on top, again, not spreading too much so that you don't combine the layers too much. The best way to do this is again, to dollop the mixture on and with a spatula, gently spread
12. The last step is to sprinkle your remaining Oreo's on top and bake for 25-30 minutes until the brownie has a light crust on top
13. This one is super delicious and you may not want to share, so cut yourself a big slice, make a cup of tea and enjoy!
If any of our NHS Staff decide to make this recipe, upload a photo with #bakingwithalana and tag @nhsstaffbenefits so we can take a look.
NHS DISCOUNTS
NHS Staff Benefits members can access two exclusive discounts on Ridiculously Rich by Alana's range of cakes that are delivered straight to your door.
Want to commit to treating yourself to a slice a cake regularly or gift someone else? Ridiculously Rich by Alana are offering NHS Staff Benefits members 50% off their first Cake Subscription Box when you join their Cake Club. Get handmade cake delivered straight to your door on a weekly, fortnightly or monthly subscription and be sent 6 delicious exclusive flavours like Red Velvet Blondies, Chocolate Orange Caramel Slices, Oreo Cookie Dough Brownies and more, with new flavours released every week. The perfect welcome home after a hard days work! Click here to get the discount code.
NHS Staff can also get 15% off the full Ridiculously Rich by Alana range. Treat yourself or someone else to a selection of delicious cake slices sent straight to your door. The perfect gift idea when you want to send something special to a loved one that you may not be able to see right now. Click here to get the discount code.
More From The Blog
August 2nd 2021

Creative ideas to rediscover the joy of printed photographs + NHS Staff special offer

Get 45% off - £3.31 per month for 3 months of getting 10 of your favourite prints delivered to your door!

April 22nd 2021

Why use a Car Subscription Service?

Subscription – The new alternative to car leasing and ownership with Mycardirect + NHS offer