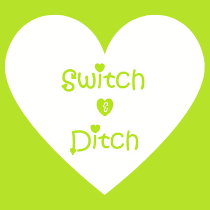 20% off Skincare from Switch and Ditch
Switch and Ditch
Featured In...
We think 20% off Skincare from Switch and Ditch is great - find it in some of our deal guides.
Eco Friendly NHS Discounts

Offers from brands doing exciting things for sustainability, ethics, waste reduction and the planet.
More Deals from Switch and Ditch
15% off Everything from Switch and Ditch

Switch and Ditch offer plastic free alternatives for everyday living, including Shampoo & Conditioner Bars, eco-toothbrushes and cotton buds.