Seaweed is one of the world's most naturally abundant sources of vitamins, minerals, amino acids, antioxidants and essential fatty acids. NHS Staff Benefits members can get a 20% discount off all skincare online at ishga!
Sponsored By
ishga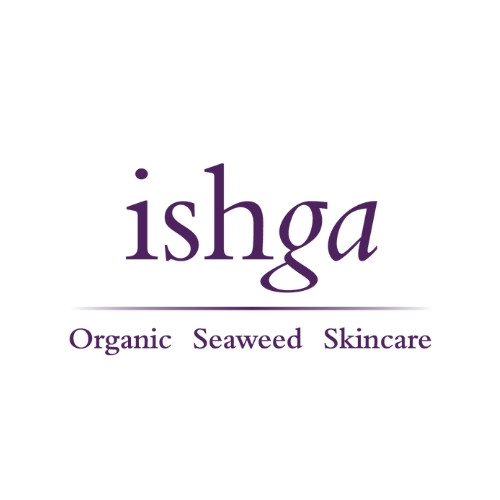 Seaweed is one of the world's most naturally abundant sources of vitamins, minerals, amino acids, antioxidants and essential fatty acids. Used throughout the ishga skincare range, our seaweed extracts and powders deliver powerful anti-ageing, hydrating and skin-renewing properties.
Our unique seaweed extract is the cornerstone of ishga's range of natural and organic skincare. It's extracted directly into Hebridean spring water using a low temperature extraction process, which protects the beneficial compounds and enzymes. Our process has been independently tested with outstanding results, rich in polyphenols for healthy skin.
Antioxidant polyphenols provide protection against environmental damage to the skin by neutralising free radicals. Seaweed is an incredible marine plant which has been proven to regenerate skin cells, support collagen, contain detoxifying effects, supply a potent source of antioxidants, promotes hyaluronic acid production, and is a powerful hydrator for all skin types. It's also an extremely resillient plant, and these properties transfer to our skin to deliver protection and healing.
Used throughout the ishga range, our mineral-rich extract is blended with organic ingredients and essential oils to create each product. From our bestselling moisturiser, our Anti-oxidant Marine Cream, to our award winning natural cleansers and body oil, our seaweed extract delivers effective results from the first use.
A wee bit of science
To explain what's so special about seaweed, we need to talk a wee bit about science. Another name for seaweed is macro algae - the term scientists use to refer to plant life in the sea that can be seen with the naked eye. It comes in lots of different varieties, and its complex biological structure cleverly absorbs all the nutrients that support life in the ocean.
There are three main types, red (Rhodophyta), brown (Phaeophyceae) and green (Chlorophyta). The smallest seaweeds are just a few millimetres in size, and the largest can grow up to 50 metres. Sometimes they're attached to the seabed, sometimes not. Scientists estimate that algae, of all types, are responsible for creating 90 percent of the oxygen in the earth's atmosphere. It's that important.
There's ten times the concentration of minerals in seaweed than in plants grown on land, and marine algae are also full of an invaluable range of trace elements and vitamins. They have a fantastic ability to absorb the essential substances from the sea around them. For example, iodine can be found at 100,000 times the amount found in the surrounding seawater, and potassium at 20-30 times the amount.
All of the goodness, but no odour
Traditionally, when seaweed is used in clean skincare, it can have a particular smell after it's been harvested. Our founder and lead scientist Malcolm MacRae has designed a process to extract all the goodness from our sustainably, hand-harvested seaweed, but without any smell. This extract is the foundation of our range, and it's our mission to share it with you. By combining it with mineral-rich Hebridean seawater, springwater and a host of other natural butters, oils, waxes and essential oils, we've built our unique and effective organic skincare range.
ishga's New Hydra+ Marine Cream
We are very excited to be sharing our newest product launch with you, and on our 10th anniversary no less! Our Hydra+ Marine Cream has been developed from ten years of expertise in seaweed, science and skincare. This is our most advanced formula yet, incorporating multiple molecular weights of hyaluronic acid (read on to learn the importance of this) with our unique seaweed extract and a host of natural active ingredients to transform all skin types.
Don't forget NHS Staff Benefits members are being offered an exclusive 20% discount off all skincare online from ishga - get all the details on how to redeem here.
More From The Blog
November 3rd 2023

Discover Your Gift-Giving Style

Get into the festive spirit and discover your unique gift-giving style with our quiz!

August 14th 2023

Teaching a child to use brakes with Frog Bikes

One of the most valuable and essential cycling lessons you can teach a child is speed control. NHS Staff Benefits members can receive a 15% discount when shopping with Frog Bikes!