We spoke to our partners Run4It to find out how to choose the best running shoes for you - NHS Staff Benefits members can save 10% off full-priced products!
Sponsored By
Run4It - Online & In Store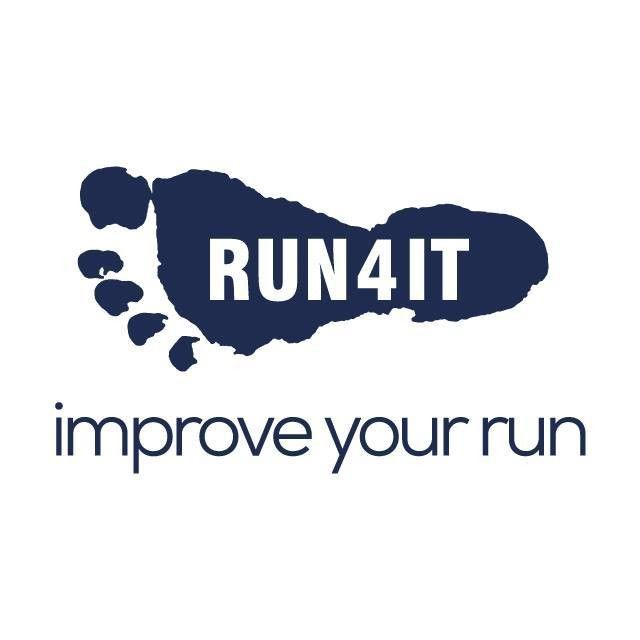 How do the right running shoes help?
Everyone at Run4It is passionate about helping runners. We've been matching the right running shoes to runners since 2004. We know that running is very good for you, but it can be hard work. It doesn't matter what your goal is: building up to your first 5km; setting a 10km personal best; or training to complete a marathon or running with friends for the social benefits, the right running shoes can make the journey a whole lot easier.
Contrary to what some believe, there's no best brand or model of running shoe. We're all different and have unique needs. What works for your friend, colleague or running partner, may not work for you. While some runners are looking for running shoes to help them run faster, many are looking for running shoes that improve comfort and lower the risk of injury.
Running shoes are made with an array of cushioning materials that offer different experiences. Matching the right type of cushioning with your goals, is a great way of optimising comfort and preventing problems. Certain technologies are proven to help lower the impact on specific muscle groups and joints. At the same time, some running shoes are specifically designed to improve how efficiently you run. Ultimately getting you from the start to the finish with a little less effort. We're here to help you pick the right type of cushioning for your needs.
Choosing running shoes with the right level of support is also important - from both a comfort and injury perspective. More support is not necessarily better, and how much a runner needs is not directly correlated to experience or strength. Our individual biomechanics determine what type of support is most appropriate.
We're proud to offer an extensive range of running shoes and provide runners with a great level of choice. We carefully select running shoes from leading brands such as Brooks, HOKA, Mizuno, Nike, On, and Saucony.
What type of cushioning is best?
At Run4It, we split road running shoes into three experience categories: The Float Experience; The Enhanced Energy Experience; and The Connected Experience. This means you can choose the right type of cushioning to match your aspirations and goals.
Running shoes in The Float Experience are suited to consistently paced runs at slower to steady efforts. They feel soft and padded underfoot. When we run at lower efforts, our feet are on the ground for longer than when we're running faster. This can lead to more joint rotation and flexion - which can both lead to discomfort during and after running. Softer running shoes help reduce both of these and lower overall stress.
Some runners mix up their running pace and do different types of runs over the course of a week. Running shoes in The Connected Experience are designed to cope with this. While the models in this category are still highly protective, and suitable for long distance running, they're firmer than shoes in The Float Experience. This means they return more energy , helping you to maintain your pace and adapt to changes in effort.
Our final category is The Enhanced Energy Experience. These running shoes feature special foams with and without structures that make it easier to run at a given pace. A foam is special when it's both incredibly soft and highly energy returning. It feels a bit like running on a trampoline. When the midsole is just made from a foam, it's best suited to slower to steady paced runs. However, when a stiffer structure is added, such as a nylon plate or carbon plate, it transforms the shoe - drastically increasing energy return and propulsion. These running shoes have the potential to significantly improve a runner's economy. Meaning it takes less effort and time to get from A to B.
What's the difference between neutral and stability running shoes and how do I know what support I need?
When it comes to support, the vast majority of running shoes have an element of support in them. The main difference between neutral and stability running shoes is that stability options are made with a specific structure and/or features that actively reduce pronation. Pronation is simply the inward rolling motion of our feet at landing. It's our body's natural way of shock absorption. We're trying to guard against excessive rotation during running. As this can lead to problems occurring as a result of more force/load going through specific structures, such as the knee. Neutral and stability running shoes will both help lower rotation. However, greater degrees of pronation can lead to more joint rotation. Matching the right support to range of motion is the best way to improve comfort and prevent overuse injuries.
The most efficient way to find out what support is right for you is to have your gait analysed. You can find your nearest Run4It shop and come and try our free +runlab service. This bespoke service guides you to the right running shoes for your needs. The collaborative process provides you with the opportunity to try a range of models on a treadmill, see the differences in stability on the analysis software and spend time speaking with a Run4It team member.
Running shoes for walking
Running shoes are also very comfortable for walking and standing for long periods of time. They're a great choice for commuting in and wearing at work if you're on your feet all day. Some of the popular models are made in all black colourways. There's also a choice of widths. A wide-fit option is often a more comfortable choice for anyone with broader feet.
Weatherproof and waterproof options are also a popular choice for walking. While these are breathable enough to run in, they're great at keeping your feet warm and dry in the cold and rain.
At Run4It, we are pleased to offer any NHS Staff member a 10% discount on full-priced products. We're here to help improve your running journey, and we strive to deliver the best service possible: in-store and on run4it.com.
More From The Blog
November 3rd 2023

Discover Your Gift-Giving Style

Get into the festive spirit and discover your unique gift-giving style with our quiz!

August 22nd 2023

Learn about the benefits of seaweed skincare with ishga

Seaweed is one of the world's most naturally abundant sources of vitamins, minerals, amino acids, antioxidants and essential fatty acids. NHS Staff Benefits members can get a 20% discount off all skincare online at ishga!