We asked the team at TOTM to tell us more about their mission to make period care that is kinder to you & the environment.
Sponsored By
TOTM Period Care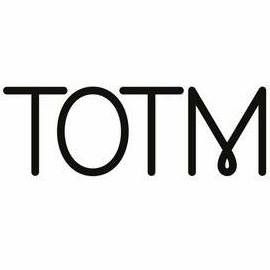 TOTM offer NHS Staff 20% off a variety of period care options. We spoke to the team at TOTM to find out more about what they do and their products....
"We're passionate about raising awareness and starting important conversations around menstrual wellbeing. Along with selling period care that is kinder to your body and the environment, our Period Powerful Hub includes tips, news, views, inspirational profiles and switch stories. All you need to take power over your menstrual wellness.
Giving you choice
Did you know the vagina is one of the most absorbent parts of the body? You deserve to know what's inside the products you're using on your period. We choose to be transparent, so you can make an informed, conscious choice. You can take power over your period and choose what works best for you!
Menstrual Health Matters
We're starting important conversations about menstrual health and wellness. There's a HUGE lack of awareness which means symptoms get overlooked, diagnosis takes too long, and people suffer in silence. Menstrual health is more than 'just a period'. It can impact how you feel every day. Thanks to our team of Period Powerful Pioneers and Consultant Gynaecologist, we're shedding a light on menstrual health. Giving you all the information, you need to understand your menstrual health & wellbeing.
Caring for the planet
We're passionate about providing period care alternatives that are kind to your body and kind to the environment. That means using planet-friendly, sustainable materials wherever possible. We proudly use non-GM organic cotton in our tampons, pads and liners and eco-alternatives such as biofilm wrappers. We even deliver products in recyclable sugarcane mailing bags! We're also proud to also be certified cruelty-free and vegan.
We promise to make your period more convenient
We offer a repeat order service, which allows you to get your products delivered to your door in line with your cycle. Ideal for modern lifestyles, this service makes periods a little more convenient. It puts an end to those last-minute panic trips to the local store to grab a box of emergency tampons. You can relax knowing your products will turn up when you need them (well, we did say we had your back!).
We promise to be completely flexible
Your period obeys no-one. It can turn up unexpectedly, sometimes earlier or sometimes later than usual. It can be heavier some months and lighter on others. We know that no period is the same and we are all different. That's why we promise to be flexible to your needs and give you options to be the boss of your period (or at least try to!). You can choose to make a one-off purchase or set up repeat orders. If you opt for repeat orders, you are in complete control of your account. You can change dates, frequency, product selection, and quantities at any time! You can also pause or cancel whenever you need to. We'll obviously be sad to see you leave but we understand situations change. It's as simple as that.
We know how hard you work
We know those in the NHS work extremely hard and know first hand how important it is to look after our bodies, click here for an exclusive NHS discount
More From The Blog
April 27th 2022

Looking after your Gut health

We spoke to our partners PrecisionBiotics about gut health, and their products which have an exclusive NHS discount

August 2nd 2021

Creative ideas to rediscover the joy of printed photographs + NHS Staff special offer

Get 45% off - £3.31 per month for 3 months of getting 10 of your favourite prints delivered to your door!